La quilter Ann Brauer hace un patchwork moderno y abstracto cuyo sello de identidad es la combinación de colores. Os aconsejo su blog y que echéis un vistazo a sus obras, os sorprenderán.
The quilter Ann Brauer makes a modern and abstract patchwork whose stamp of identity is the combination of colors. I recommend you her blog and to take a look to her works, sure they will surprise you.
Para los locos del punto de cruz, CyberStitchers ofrece tutoriales, foros, guía de colores,... y, lo mejor, miles de patrones gratuitos para todos los gustos.
For people crazy about cross stitch, CyberStitchers offers tutorials, forums, color guides... and, the best thing, thousands of free patterns for all tastes.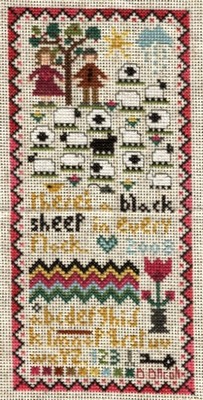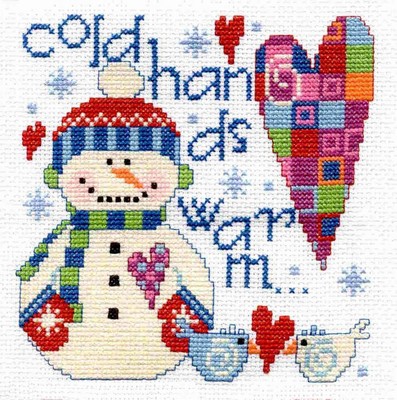 Los estudiantes de diseño de primer curso del Beckmans College of Design de Estocolmo fueron sometidos a una prueba de redecoración con poco dinero y poco tiempo e hiceron esto: las grandes lámparas del Hotel Berns de la capital sueca aparecen cubiertas con... ¿plumas? No, ¡son fregonas! Pero queda genial.
The firs course students of Design at Beckmans College of Design, Stockholm, were subjected to a test of redecoration with a little money and a few time and they made this: the big lamps of Hotel Berns of the Swedish capital seem to be covered with ... feathers? No, they are mops! But they look great!
¿Os gustaría hacer vuestras propias velas de cumpleaños (o para otra ocasión)? En la página web de Martha Stewart explican cómo hacerlas.
Would you like to make your own birthday candles (or for any other occasion)? In Martha Stewart's web page is explained how to make them.
Leyendo un post en

Frankie

que habla sobre qué es "cool" me ha sorprendido lo actual que resulta esta foto de James Dean y Sal Mineo, podría promocionar alguna de las nuevas colecciones de hombre que se exhiben estos días en Milán, Nueva York o Madrid. ¿Nuevos tiempos?
When reading a post in Frankie that talks about what is "cool" I have been surprised by how up-to date is this picture of James Dean and Sal Mineo. It might promote one of the man's new collections actually shown in Milan, New York or Madrid. New times?
Robyn Love es una crocheter newyorkina muy conocida, sobre todo, por sus trabajos de street-art.
Robyn Love is a very famous newyorker crocheter, particularly, for her street-art works.